Philanthropy
The global aviation industry was devastated by the COVID-19 pandemic in 2020. To support the central government's guidelines for rigorous disease prevention measures and reducing activities that involve clustering of people, CAL upheld its commitment for sustainable development of the company and focuses its sustainability strategy on "Brand Awareness", action plan on "Localized Global Operations". CAL implements SDG 3, SDG 4, and SDG 8 of the United Nations Sustainable Development Goals with its three approaches including "enhancing the internationalization of local education", "increasing the international visibility of local brands", and "empowering the disadvantaged to gain equal social opportunities" to give back to the society and support sustainability together.
Humanitarian Relief
The impact of the COVID-19 pandemic in 2020 was felt across the globe. To support international relief measures, CAL organized its aviation resources and supported the central government's policies by transporting numerous medical supplies to countries across the world in Europe, Northeast Asia, and Southeast Asia on charter flights with a total of 10 flights carried 2,278 cases of supplies weighing a total of 73,343kg. In addition, CAL also took on missions of the state and helped arrange charter flights for transporting expats in regions more affected by the coronavirus back to Taiwan. They included charter flights for Wuhan and Diamond Princess in Japan, and semi-charter flights for Shanghai with a total of 9 flights which benefited 1,224 people. CAL actively contributed to global disease prevention and disease control and greatly improved Taiwan's international visibility.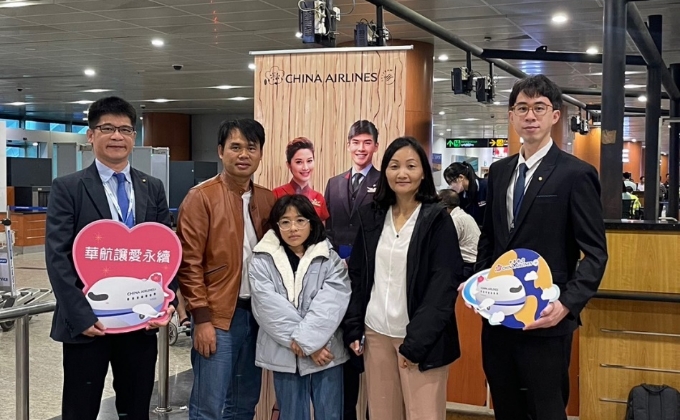 Wuhan charter flight carried expats home for quarantine
Source: MNA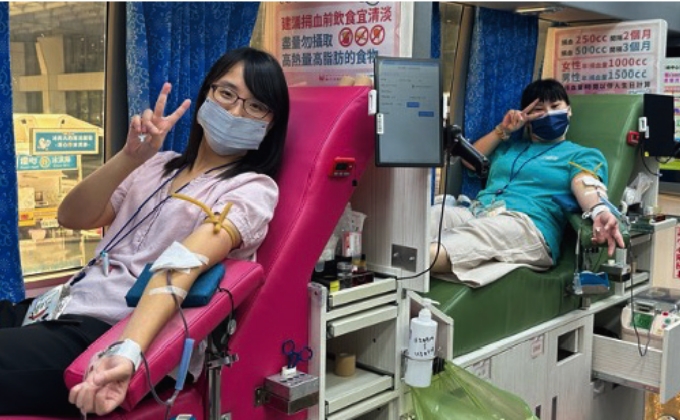 Charter flight carried citizens onboard the Diamond Princess home from Japan
Source: MNA
Caring for the Disadvantaged
The epidemic this year has exerted more significant impact on disadvantaged groups. To reduce inequality in society, CAL continued to participate in social welfare initiatives for disadvantaged groups despite unprecedented difficulties in business operations. We seek to fulfill our responsibilities as corporate citizens, use real actions to help disadvantaged groups in society improve their quality of life, and focus on fulfilling our commitment to achieve equality and social welfare.

Caring for the Disadvantaged
Disadvantaged students, senior and members
of the general public
241,679
Number of Beneficiaries
476,594
Amount Invested (TWD)
Pingtung Startup Happiness Bus 2.0
7,500
Number of Beneficiaries
2,000,000
Amount Invested (TWD)
Note: The above items and results are not limited to Mandarin Airlines and Tigerair Taiwan.
Disadvantaged Students and Communities
"Love All Around Team" is a spontaneous CAL volunteers group. On their days off, volunteers visit remote rural schools across Taiwan to teach students about aviation and balance the urban- rural education gap. Since 2014, they have visited 56 elementary and junior high schools and social welfare organizations in 15 cities / counties and 27 townships across Taiwan, providing care for 3,447 students. In addition, another volunteer team ventures to remote rural schools for close interactions with children. They were invited to the "Meet the Future" event organized by Shan-Shuei Primary and Junior High School, the first alternative education experimental school in Taichung. They designed delightful activities to teach children professional knowledge of aviation and increase their interest for learning. The activity benefited 382 children. In 2020, the cabin crew held a total of 4 fundraising activities to provide in-flight amenities to disadvantaged groups that needed assistance, benefiting a total of 240,158 people.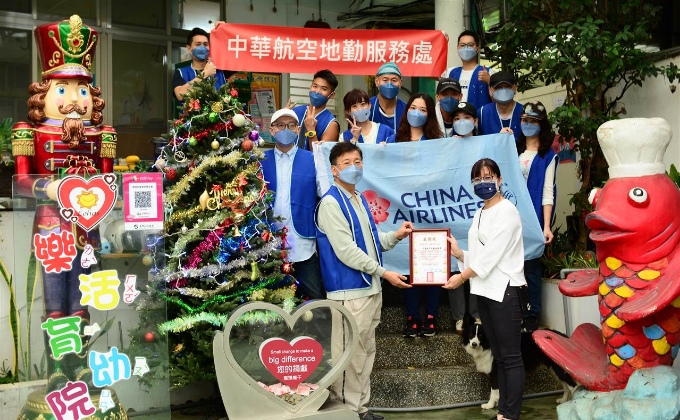 The Love All Around team has happy interactions with children in the Down Syndrome Foundation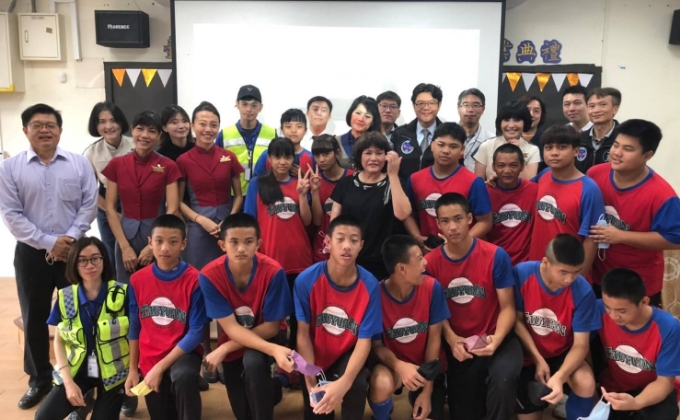 The remote rural area team was invited to the "Meet the Future" event organized by Shan-Shuei Primary and Junior High School
Support Tribal Culture on the International Stage
On the occasion of the completion of the Matalim Tribal Art Wall in Hualien, Mandarin Airlines placed the art wall on the cover of the in-flight magazine and wrote an article to commemorate the event to support charity and indigenous tribal culture on the international stage. The new Matalim Tribal Art Wall was created by renowned painter Yosifu Kacaw and a group of indigenous artists with mosaic tiles and broken glass. It has become a new highlight in the Huadong Valley and is expected to attract international tourists and create a new industry for the tribe.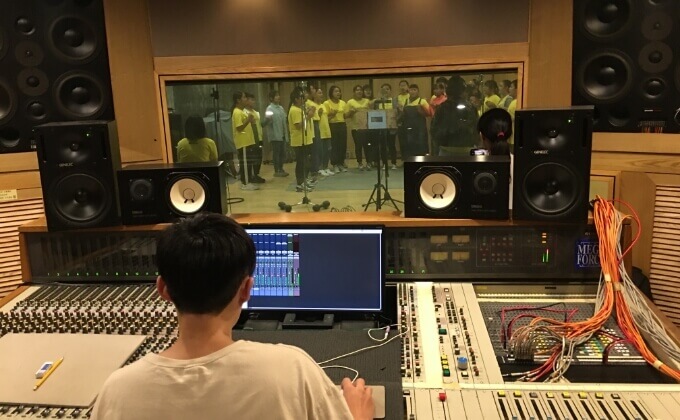 The Matalim Tribal Art Wall has become a new highlight in the Huadong Valley and is expected to attract tourists
Puzangalan Children's Choir is composed of a group of Paiwan children from elementary school to senior high school. They have been invited to perform in numerous large-scale domestic and foreign music festivals and are known as the "Most Beautiful Voice in Taiwan". Tigerair Taiwan organized a single-trip charity flight from Kaohsiung to Songshan on July 29, 2020 to help children of the choir attend a music festival event. It organized a flash mob performance at the waiting room in Taipei Songshan Airport on the same day. Tigerair Taiwan also invited Puzangalan Children to select suitable songs from their original music and asked them to complete recordings. When new airplanes are introduced in the future, the media system equipped on the new airplanes can play the music when passengers aboard the airplane. The music will be a pleasant surprise for wishing passengers well on their journey and can help more domestic and foreign visitors learn more about the beautiful voices from Taiwan.
Support Tribal Culture on the International Stage
Tigerair Taiwan has spared no effort in the participation and support of group activities of indigenous peoples for years. In 2020, it sponsored the "Change Starts with Me" anti-bullying campus promotion activities organized by the Taiwan Indigenous Culture Promotion Association in Nanhsing Elementary School and Hsinyi Elementary School in Changhua County as well as Chung-Cheng Elementary School and Chung Kong Primary School in Taichung City. Tigerair Taiwan used short plays to help students understand different types of campus bullying so that they can use the most appropriate method to respond to bullying, help themselves or others, and reduce the occurrence of bullying on campus.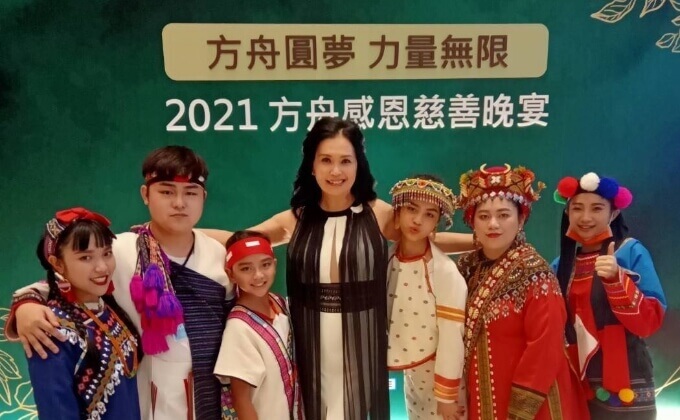 The short play allows students to view bullying from the perspective of a bystander and help them understand the hardships of different roles and the need for help in bullying incidents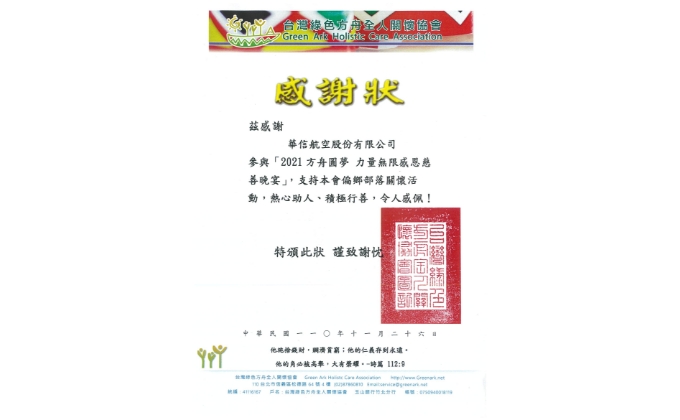 Flash mob performance given by Puzangalan Children's Choir and Tigerair mascot in the waiting room of Taipei Songshan Airport
Taking care of persons in a vegetative state is a long and arduous journey. The Genesis Social Welfare Foundation has supported the operations of more than 10 homes that house persons in a vegetative state from poor families. The impact of the epidemic in 2020 has created deficits for many homes and affected their in-residence services. To help the Genesis Social Welfare Foundation sell Fire-fighting and Safety Charity Fair passes, Tigerair Taiwan sponsored tickets to increase participation in the event.
Tigerair Taiwan invited the cellist Cheng-Chieh Chang to perform for its 6th anniversary charity activity "Around the World with Music" and invited disadvantaged groups to attend. We created a magnificent feast for the ears of the audience with the music. Tigerair Taiwan and Cheng-Chieh Chang jointly donated TWD 100,000 to Taoyuan City Government and Tigerair Taiwan Chairman Han-Ming Chen also donated TWD 100,000 in his own name with the aim of encouraging others to support the initiative and helping more disadvantaged associations receive care and happiness.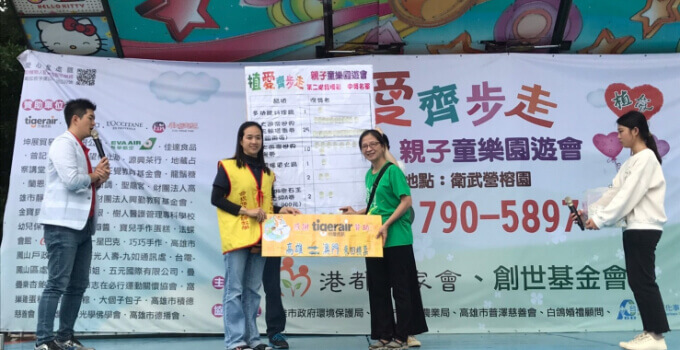 Tigerair Taiwan works with the Genesis Social Welfare Foundation to promote the Love for Persons in Vegetative State Charity Fair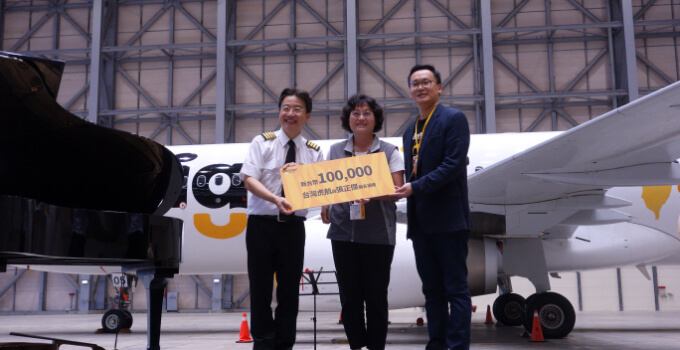 Tigerair Taiwan and Cheng-Chieh Chang jointly donated TWD 100,000 to Taoyuan City Government
Senior Citizens
CAL has established long-standing relations with the Huashan Social Welfare Foundation and regularly provides care to disadvantaged elderly people living in Taoyuan on the three Chinese festivals. The Foundation organized three charity activities this year including the "Love the Elderly by Exercising on Dragon Boat Festival", "Love the Elderly by Lighting up Mid-Autumn Festival", and "Joy with Grandparents and Grandchildren". It consolidates the resources of the society to jointly help the elderly who suffer from disability, dementia, or loss of support. It also organized the "2020 Warm Dinner Together" with Taoyuan Fishermen's Association and invited children from Muhsiang Home and White Home as well as elderly fishermen to gather for a traditional meal before Chinese New Year. A total of 550 elderly were provided with care.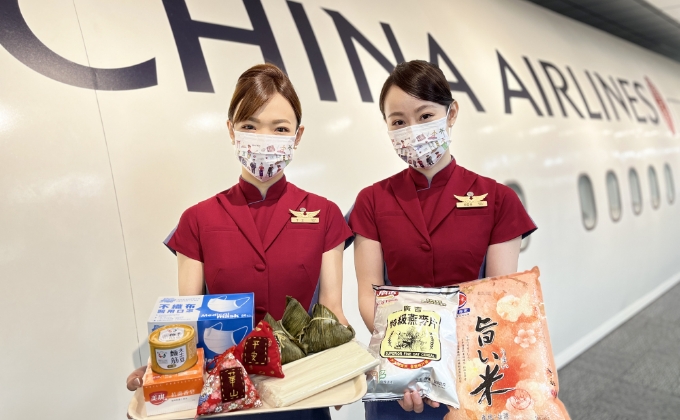 CAL volunteers visit elderly living alone and presented care packages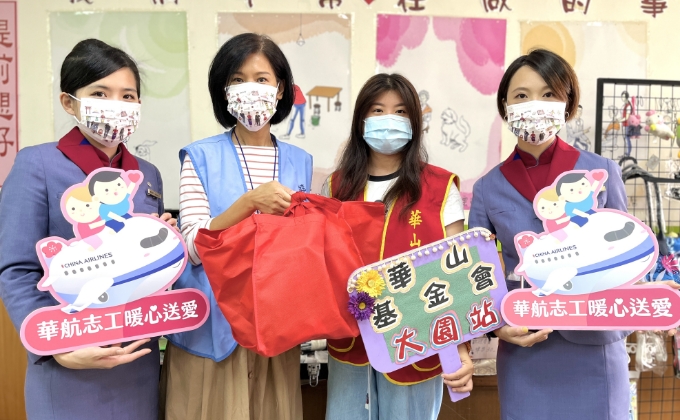 CAL volunteers present elderly fishermen with souvenirs after the traditional meal
Pingtung Startup Happiness Bus 2.0
The Ministry of Transportation and Communications (MOTC) activated relief measures for aviation industry in response to the global COVID-19 pandemic. To meet the requirements in the Guidelines for Relief Loans of the Small & Medium Enterprise Credit Guarantee Fund, CAL provided corporate sponsorship for the "Pingtung Startup Happiness Bus 2.0 Integrated Service Pilot Program". The program was created to provide

CAL representatives attended the Happiness Bus 2.0 inauguration press conference
Source: News media