Social Development
Having long attached importance to education and sports promotions, CAL continuously invests its resources in social development to ensure substantial improvements in children's education while promoting the steady development of local athletes and increasing opportunities for participation in international contests.
Strengthening Education
CAL Group is committed to long-term improvement of domestic education and development in Taiwan. We use real actions to ensure substantial improvements in children's education. We uphold the spirit of supporting education for all and use the unique resources of the aviation industry to welcome company visits by colleges and universities each year. We have organized volunteer lectures to support diverse learning for students since 2010. We have provided opportunities for learning professional knowledge and real-life skills in long-term partnerships with domestic universities to enhance industry- academic cooperation since 2013. In addition, we also actively promoted environmental protection awareness with the aim of achieving positive sustainable development for the society.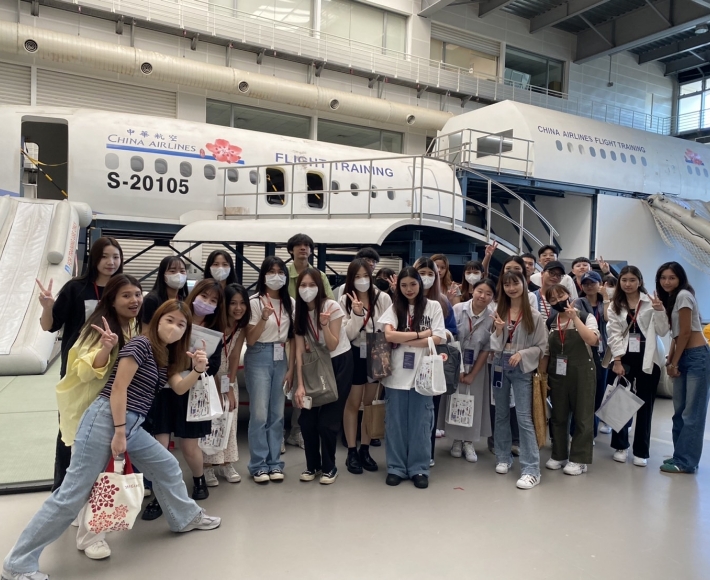 Company Visits
CAL welcomes company visits of related departments in colleges and universities each year and assigns dedicated personnel to introduce the corporate culture, cabin crew training facilities, emergency escape training facilities, and flight training facilities. We use real exchange to broaden students' perspectives of the aviation industry. CAL organized 9 company visits by colleges and universities in 2020 which benefited 320 students.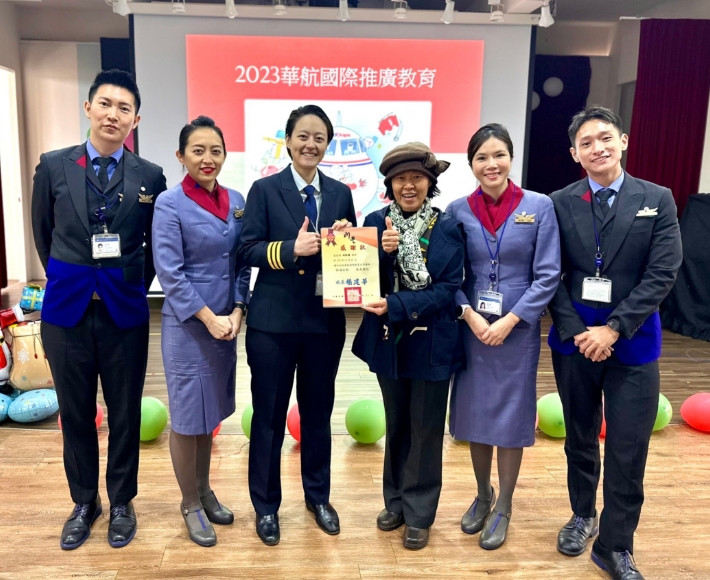 Volunteer Teaching
Since its establishment in 2011, the "China Airlines Volunteers Club" provides lectures at regular intervals at schools near the Company each year. It uses real actions and demonstrations to communicate core aviation knowledge of the Company and encourages students to cultivate an international vision and a habit for acquiring knowledge, thereby increasing their opportunities for diverse growth. In 2020, 8 lectures in schools such as Xihai Elementary School, Zhuwei Elementary School, Shanfeng Elementary School, and Kuolin Elementary School in Dayuan District were held. In total, there were 50 participating volunteers and 24 hours of service, benefiting 604 students.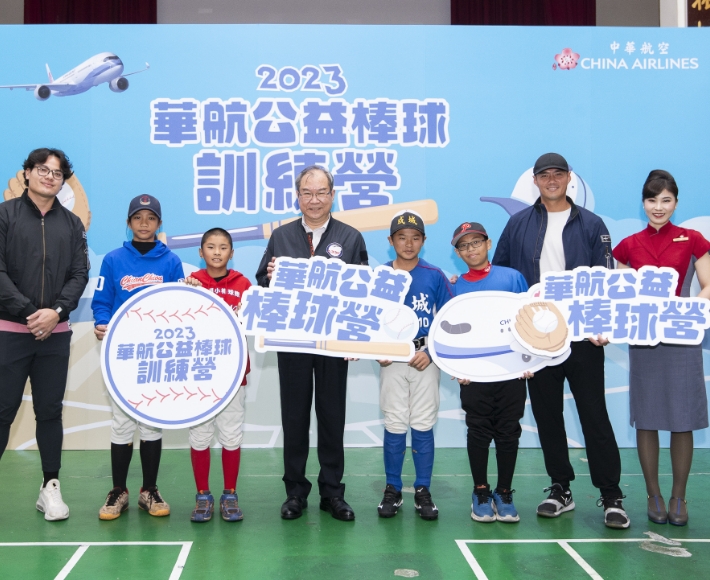 Knowledge-Sharing Platform at Elementary Schools
Since 2014, CAL has been working with the Global Views Educational Foundation to collaborate on the "Common Knowledge Platform Public Welfare Project" sponsorship plan and to donate subscriptions to the "Global Kids Junior Monthly" and "Global Kids Monthly" to students in various elementary schools in Taoyuan City, Taitung County, Nantou County, and Hualien County for the purpose of providing students with additional access to knowledge and help improve the overall quality of education in Taiwan. In 2020, 102 schools and about 44,472 students benefited.
Note: Calculation of beneficiary students = Average students per elementary school from Statistic of Ministry of Education (Taiwan) x Schools donated by CAL.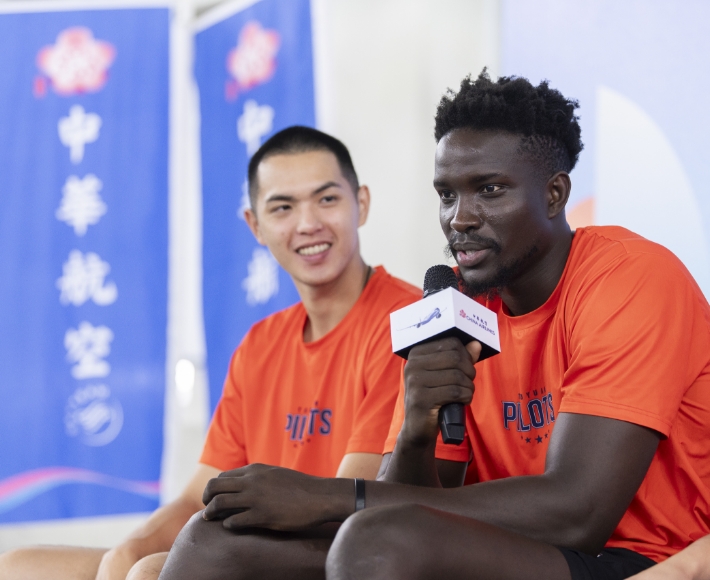 Junior Cabin Crew Dream Take Flight
SIn the post-pandemic era, CAL uses the unique resources of the aviation industry to host the "Junior Cabin Crew Dream Take Flight" event and provide people with a unique travel experience. The event was attended by more than one hundred adults and children and allowed children to experience working as cabin crew and learn basic aviation knowledge from professional cabin crew training instructors. CAL also organized the "Micro Going Abroad" flight experience for people to observe real-life cabin crew operations up close. All attendees learned a lot from the experience. A total of 2 sessions were organized in 2020 which benefited 239 parents and children.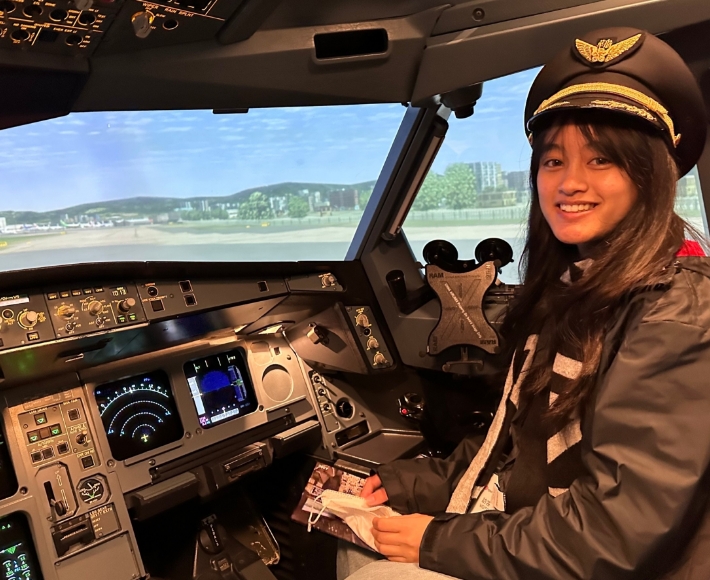 Flight Camp
Mandarin Airlines continued to organize the Mandarin Airlines Flight Camp with Apex Flight Academy to help young students in Taiwan pursue and fulfill their dreams of flight.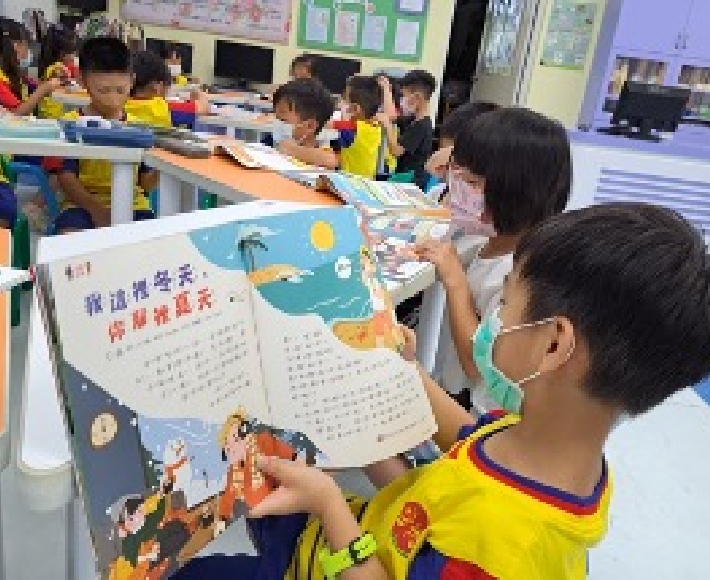 Encourage People to Support the Government in Disease Prevention Tasks
Mandarin Airlines and Taipei Airport jointly invited renowned cellist Cheng-Chieh Chang to Songshan Airport to play Bach's Suite No. 1 in G Major on a Rugeri cello in an empty waiting room. Bach brought warmth back to the airport and music brought people together. The travelers will return after the epidemic draws to a close.
Sports Activity
CAL has always supported the national team and has always supported local sports development with the aim of cultivating rising stars for the glory of the nation. We organized charity basketball camps and charity baseball camps this year and invited the Formosa Dreamers, top professional baseball player in Japan Wei-Yin Chen, and Chinese Professional Baseball League star Wei-Chung Wang to teach young players together and share their experience. We also encourage them to pursue their dreams with courage and prepare themselves for their rise in the future.
| Sponsorship | Item / Player |
| --- | --- |
| Sporting Event | 2020 Standard Chartered Taipei Charity Marathon |
| Athletes / Team | 2020 Formosa Dreamers, baseball players Wei-Chung Wang / Wei-Yin Chen, Rising Star RG, etc. |
Note: The above items and results are not limited to Mandarin Airlines and Tigerair Taiwan.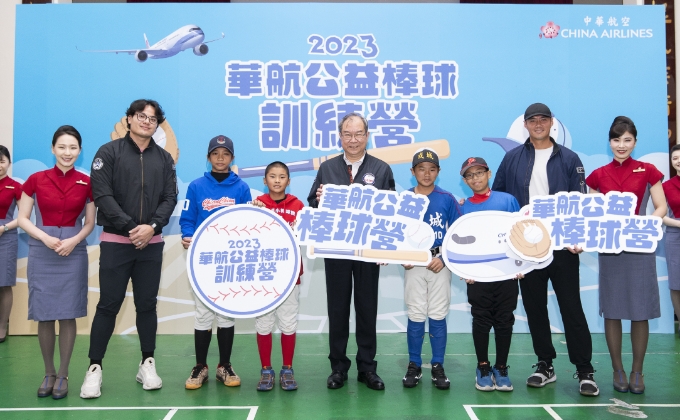 Players of Formosa Dreamers provide instructions for practice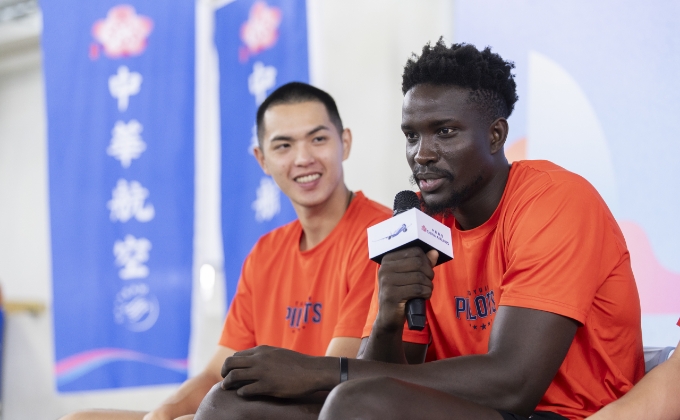 Group photo of star baseball players Wei-Yin Chen, Wei- Chung Wang, and children of the Little League team
Environmental Education
CAL Group is committed to both corporate social responsibility and sustainability. We actively pursue the improvement and protection of the Earth's environment and bear the responsibility for promoting environmental awareness to achieve sustainable environmental protection goals.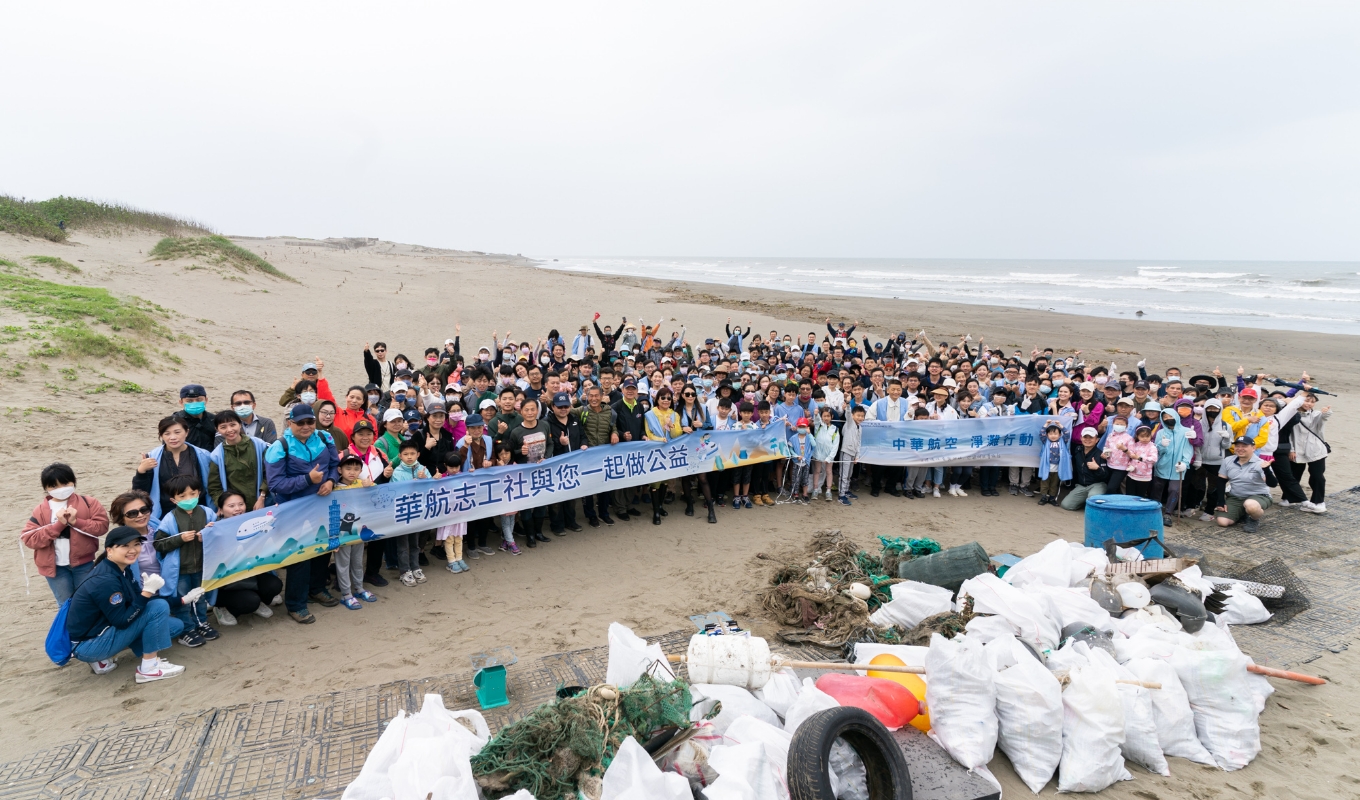 Coastal Cleanup
"Coastal cleanup" is one of CAL's key social responsibility projects each year. We supported the "Taoyuan Love Coastal Cleanup" event organized by Taoyuan City Government and assembled 350 employees and relatives from all units to clean up Guanyin Beach. The purpose of the activity was to reduce the possibility of harming marine life. We cleared approximately 2,082kg of waste in this activity including 318kg of waste fishing nets. The recovered waste fishing nets can be recycled for use which extends the life cycle of the fishing nets and supports the creation of a circular economy. Each participant used real actions to protect the Earth, contribute to environmental protection, and clean up the beach in Taoyuan.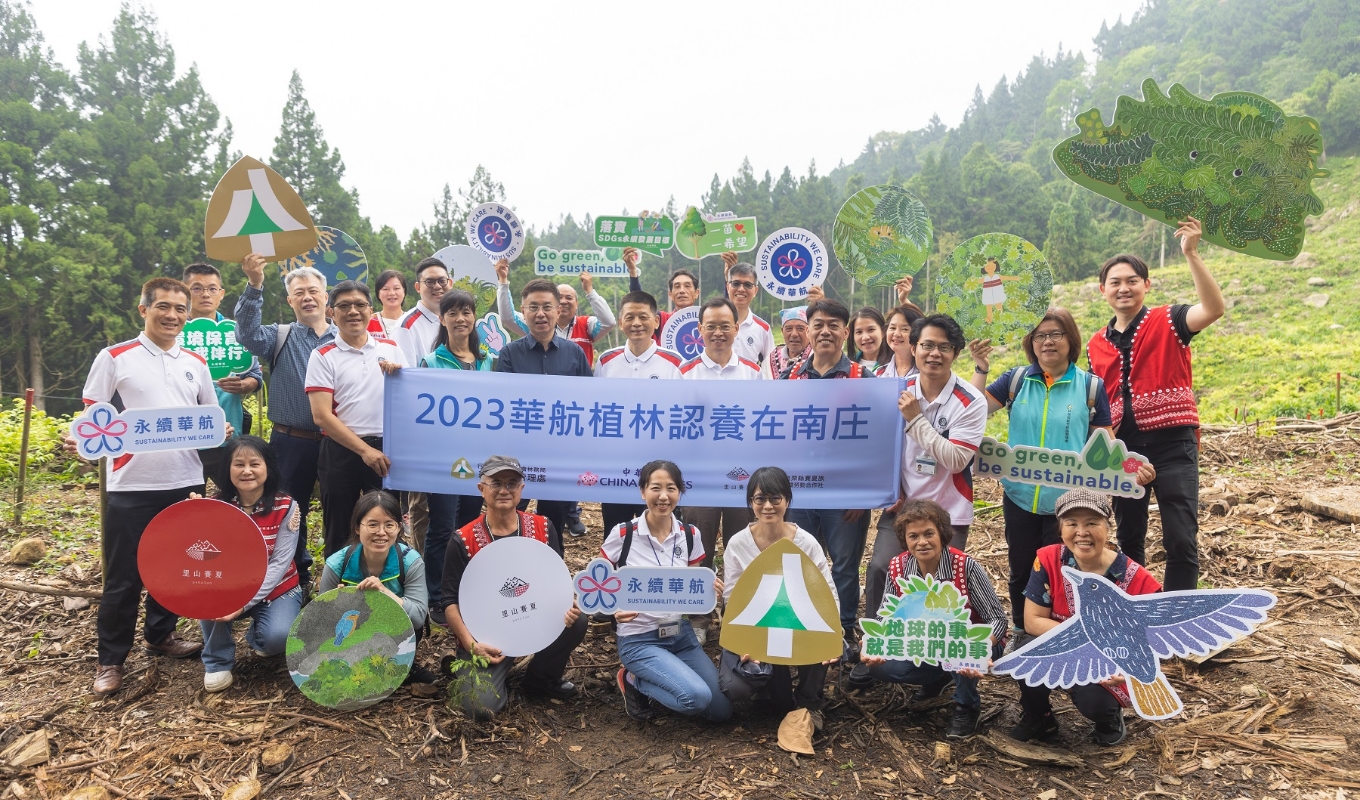 Animal Conservation
Mandarin Airlines has worked with Taipei Zoo on the "Kinmen Blue-Tailed Bee-Eater Abandoned Eggs Incubation and Research Project" for six consecutive years and supported the transportation of abandoned eggs found in Kinmen to the Zoo for incubation. The "Summer Fairies," i.e., the blue-tailed bee-eaters, have been successfully hatched each year. Among the 62 abandoned eggs collected in 2020, 24 hatchlings were born through artificial means. The project has made contributions to wildlife conservation and greatly strengthened the confidence of the team. Since 2015, Tigerair Taiwan and Taipei Zoo have worked together to promote the corporate animal adoption program. Under this program, in addition to tigers, Tigerair Taiwan has adopted leopard cats and Formosan clouded leopards from 2017 to 2021 to support animal conservation through concrete action.
Creating a Sustainable Society
2020 has been a very difficult year for the aviation industry as many countries intensified disease prevention measures. Numerous flights were suspended and revenues drastically declined. CAL remains committed to social welfare and provides support by transporting relief materials and arranging charter flights for transporting expats in regions more affected by the coronavirus back to Taiwan. We work hard to achieve positive circular goals for social and corporate development.
Social Investment Evaluation
Since 2015, CAL has adopted the London Benchmarking Group (LBG) model to analyze the effectiveness of social investment and quantify the influences of various resources invested in society and the business itself. CAL adopted the Social Return on Investment (SROI) model in 2019 to analyze the benefits of individual charity programs. CAL took the 2020 CAL volunteer teaching activity as the target for calculation. According to the SROI evaluation method, the calculation result of this activity is 7.6, which means that for every TWD 1 invested, TWD 7.6 of social benefit can be generated.
For the contribution to social investments, CAL donated TWD 7,162,191 in 2020. Commercial initiatives, charitable events and community investments represented 46%, 30%, and 24% of our total social investment, respectively. Social investments could be categorized into materials, money, volunteers, and management overhead, which represented 41%, 39%, 5% and 15%, respectively. For more information, refer to the table below.
Types of Social Involvement
Item
Amount (TWD)
2020
2018
2019
2020
Content
Percentage
Commercial Initiatives
29,560,138
15,384,554
3,272,694

Supported public forums and cultural events
Sponsored Taiwanese athletes in international events

46%
Charitable Events
4,964,813
728,867
2,134,300

Provided domestic and international disaster relief
Sponsored educational events

30%
Community Investments
1,379,995
5,955,017
1,755,197

Organized supportive events for the disadvantaged
Taught English at elementary schools
Coastal cleanup

24%
Input of Social Involvement
type
Amount (TWD)
2020
2018
2019
2020
Content
Percentage
Material Donations
18,684,751
10,328,290
2,949,694
Donation of flight tickets and in-flight products
41%
Monetary Donations
16,265,200
7,746,631
2,757,300
Cash input for each event
39%
Employee Volunteers
478,800
960,132
384,476
Volunteers for park tours, teaching, and coastal cleanup
5%
Management Overhead
476,195
3,033,385
1,070,721
Overhead for various activities
15%
Effectiveness of Social Involvement
| Item | 2018 | 2019 | 2020 |
| --- | --- | --- | --- |
| Amount of Social Investments (TWD) | 114,870,682 | 60,502,597 | 22,188,592 |
| Number of Beneficiaries | 45,598 | 162,933 | 355,459 |
| Volume of Media Exposure / Number of Facebook Fans | 192 / 927,693 | 196 / 1,019,990 | 118 / 1,054,515 |
| Number of Flight Tickets Sponsored | 381 | 333 | 81 |
Environmental / Social Effectiveness
| Item | Content / Reach | Amount (TWD) |
| --- | --- | --- |
| Other Donations for Art and Charitable Events | 2020 Taiwan Lantern Festival, 2020 World Down Syndrome Day Festival, Fulong International Sand Sculpture Art Festival, Huashan Social Welfare Foundation, Make-A-Wish Foundation, etc. | 1,113,994 |
| Pingtung Startup Happiness Bus 2.0 Integrated Serviced Pilot Program | Approximately 7,500 beneficiaries | 2,000,000 |
| Reunion Event | Approximately 300 beneficiaries | 178,612 (Note 1) |
| Guanyin Beach Coastal Clean Activity | Approximately 350 participants | 133,100 (Note 2) |
| Aviation Knowledge Teaching | 1,226 elementary school students | 1,287,300 (Note 3) |
| Knowledge-Sharing Platform Project, Global Kids Junior Monthly, with Global Views | Approximately 44,472 elementary school students | 662,400 (Note 4) |
| CAL Headquarters Visits | 320 participants | 135,000 (Note 5) |
Benefits to Business Operations
Indicator
Content / Reach
Amount (TWD)
Media Exposure
Media reports: 118
Number of Facebook fans: 1,054,515
11,800,000 (Note 6)
Number of Flight Tickets Sponsored
81
2,126,194
Revenue from Flight Tickets Sponsored
Flight tickets sponsored at a discount
2,373,333 (Note 7)
Revenue from Students Flight Tickets
34
376,639
The effectiveness of social involvement is calculated as follows:
Note 1: Meals, and transportation, and miscellaneous fees (TWD 169,000) + personnel cost (18 volunteers x TWD 178 (average hourly wage) x 3 hours) = TWD 9,612.
Note 2: Meals, Meals, events, transportation, and miscellaneous fees (TWD 40,000) + personnel cost (350 volunteers × TWD 178 (average hourly wage) × 2 hours) = TWD 93,100.
Note 3: Tuition: TWD 350 / lesson (3 hours) per student × 1,226 students = TWD 1,287,300.
Note 4: 184 magazines / month subscribed to x TWD 300 × 12 months = TWD 662,400.
Note 5: 9 visiting fee × TWD 15,000 (basic fee per regular visit) = TWD 135,000.
Note 6: The benefits from media exposure cannot be estimated and are thus calculated by ad placement: TWD 100,000 / ad × 118 ads = TWD 11,800,000.
Note 7: Total amount of flight tickets (TWD 3,188,333) - discount (TWD 815,000) = TWD 2,373,333 (revenue).
Note 8: As the aforementioned effectiveness of social involvement is hard to quantify, the environmental / social effectiveness is presented by cost.