China Airlines Upgrades Baggage Allowance to Piece-Based System for Tickets Purchased from August 2 on All Routes
2022 Jul 12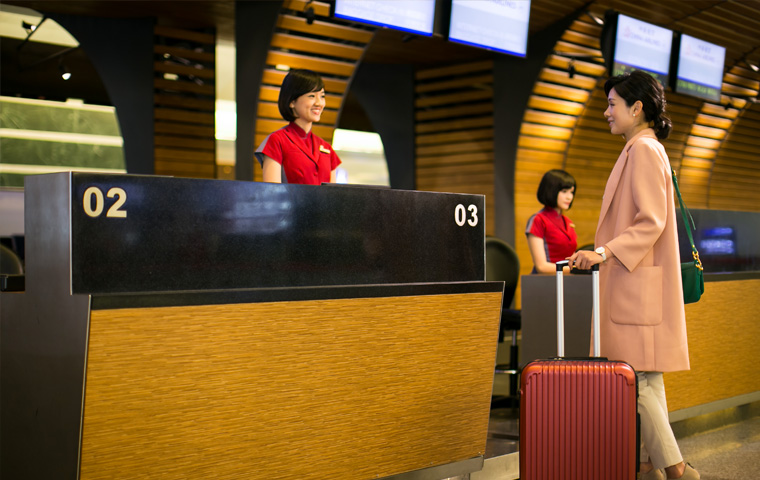 Taiwan's China Airlines announced another baggage service upgrade today (7/12). Due to the adoption of the piece-based system, all travelers will enjoy more free checked baggage allowance on international routes flown by China Airlines/Mandarin Airlines starting from August 2. Economy Class travelers will be able to check in two pieces of baggage weighing up to 23kg each; for Premium Economy the offer is upgraded to two pieces of checked baggage weighing up to 28kg each.
The piece system for baggage allowance will apply to all China Airlines routes with tickets issued from August 2 onwards. This system already applies on routes to the U.S. and Canada, so flights from and to Asia, Europe and Oceania will now switch from a weight to piece-based system. This standardization of free checked baggage allowance makes it easier for all travelers to easily understand.
For all routes, Business Class will change to two pieces of checked baggage weighing up to 32kg each, Premium Economy Class will be two pieces of checked baggage weighing up to 28kg each, while Economy Class will enjoy up to two pieces of checked baggage weighing up to 23kg. Dynasty members including Paragon, Emerald and Gold card-holders will also be eligible for additional free checked baggage allowance using the piece concept on all routes.
China Airlines has already started the phased introduction of the baggage service upgrade plan. For flights from and to Europe, Australia and New Zealand with tickets issued before August 1 (inclusive), their free checked luggage allowance has been increased by 10kg. Depending on the actual ticket class booked, Economy Class travelers can enjoy up to 46kg of baggage allowance. Discounted rates on excess check-in baggage based on the weight system is also available. For flights from and to Asia the excess baggage charge has been adjusted to become USD 8 per kilogram. For flights from and to Europe and Oceania it has been changed to USD 10 per kilogram.
China Airlines continues to upgrade its in-flight software and hardware offerings. In addition to launching online meal pre-orders for Premium Business, Business Class and Premium Economy Class travelers, an exclusive online pre-order menu was introduced for Premium Business/Business Class on flights departing from Taiwan starting in July. In-flight entertainment such as "Dynasty Sky Reading" and the Fantasy Sky Wireless In-Flight Entertainment System" on the 737-800 fleet creates a personalized reading and multimedia experience that allows for traveling in perfect comfort on every China Airlines journey in the post-COVID-19 era.